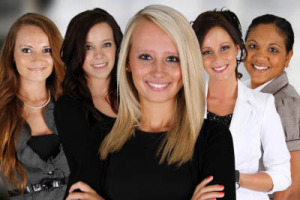 I am approaching 70 years of age and have had a variety of business experiences. One might say I am extremely ADD. I am not. One might also say I am a jack of all trades and a master of every one. That I am. As a Vietnam Era veteran, I have licenses and training that certifies me to troubleshoot and repair electronic equipment as well as perform search and rescue missions on the high seas. I have had a real estate license in NJ, and currently I have one in California. I owned and operated a hardware store in Center City, Philadelphia, and I fought for my store to be the first of only 75 to sell tickets for the Pennsylvania Lottery. I have held licenses for health and life insurance. For 8 years, I was an investment banker and stock broker, and for another 8 years I was a mortgage broker. I have done marketing and advertising for a variety of brick-and-mortar establishments. I have a degree in Allied Health, and I am a registered nurse. Finally, I was the proud owner and operator of the Number One Grossing Dunkin' Donut Shop in the Nation. I live, think, and breathe franchises and have successfully helmed a variety business endeavors—including franchises—for close to 50 years.
Hopefully, the above paragraph has indicated to you that not only have I had a horse in many races, but also, my horses are winners. One could say that "franchising as an investment" is my life.
The most obvious question is, "Why pick franchising to invest your money?" First of all, I must note that one should never devote all of one's investment dollars to a single investment vehicle. Nevertheless, if you have, comfortably, between $50K to $150K available, it is possible to put yourself in a position where you are now calling the shots regarding your financial future. It is, also, possible to invest in a franchise with less, however, that can only be determined for sure on a case-by-case basis.
I had Dora come to me and say that she was 55 years old, retired and on a very comfortable pension. She did not want to work or start a business. On the other hand, her daughter, Joan, was floundering. Joan did not want to go to college and had no direction. Dora theorized that she could periodically give her daughter money to support Joan and Joan's small child. However, when Dora is no longer around what will become of the young family? Following in the mold of a "mom with a mission," Dora wanted to give her daughter a way to support herself. She came to me with her problem. Easy solution: have Dora invest in a business for her daughter. I spoke with Joan, in depth. I learned, via a rather scientific questioning process, what were her needs, desires, skills, and financial capabilities. This segment of the process fulfills two very important functions. Firstly, it clarifies in my mind exactly what would be considered a perfect business match for Dora. And, secondly, which is even more important, it will solidify in her mind what she would want to do for the rest of her life. This is singularly the most significant segment of the process. The rest is a walk in the park. I simply feed that information into a proprietary software program and review the results. The next step is not so scientific. Many consultants omit this step and, and this is where, I believe, other consultants go astray in choosing a super match for their clients. I consider what I call, "The Human Factor".   Using the computer generated data, I draw on my almost 50 years of business experience and find the business that will be most complementary to Dora's overall persona. I have an initial pool of about 500 franchise opportunities I can utilize. And, if needed, I can increase that number.
The story has a great ending, Joan owns a retail health food business, and Dora periodically joins in to help out. She has told me that the new business enterprise has enriched her life. It has allowed her to grow even closer with her daughter, and perhaps more importantly she can sleep much easier knowing that her daughter is financially secure.
There are a number of reasons why this investment was logical. There are many people who have what it takes to be successful in business, but those same people may not have what it takes to get the business up and running. One may not be competent in financing, finding the correct location, or negotiating terms for a lease. In addition, one might not have the confidence it takes to steer their life into a completely new direction. Buying a franchise obviates these concerns by eliminating much of the hard work. They can find a location, negotiate the lease, hire reliable contractors, keep costs down, and stay on the correct schedule to finish building on time. Here is a list of additional reasons why you should consider investing in a franchise.
When you buy a franchise you buy a proven system. All franchises have a system in place that you must follow. This system is the most important precept for success. Each franchise has a unique system that has been calibrated over the years for optimum productivity and sales. Having a proven system in place eliminates guess work and errors that commonly plague a new business owner.
There is a higher likelihood of success. Buying a franchise is much different than buying a mom-and-pop shop. Because a successful system is in place, there is a much higher rate of success. Bottom line, if you follow success, you will most likely duplicate that success.
The Corporate Image and Brand Awareness. When you buy into a system that is firmly established through brand awareness, customers are more likely to buy from you. Being familiar with an item, customers typically feel more comfortable regarding quality, price, and their ability to return the item should they later feel compelled to do so. Whereas new business owners must struggle with gaining the trust of their consumers, owners of a franchise may ride comfortably on the coattails of the company's good reputation.
It is Easier to Obtain Financing. Lenders are usually very comfortable lending money, because the franchise has a proven track record and they know that the Franchisor already has screened the candidate. Typically, they may help orchestrate the loan process so the candidate is given the optimal opportunity for success.
The Franchisor has its long-term growth at stake so there is a lengthy qualifying process to ensure a good match. Some Franchisors provide in-house financing or leasing.
The Training is Very Important. Most franchises offer 1-4 week training programs either at corporate headquarters, the franchise location, or both. This is a crucial feature that makes franchises stand out from any start-up business. For a franchise, one does not need any prior experience. The Franchisor has a program in place that will teach you how to duplicate the success of their franchise, thusly eliminating many costly or fatal errors.
There is Constant and Ongoing Support. When you buy a franchise business, you are in business for yourself, but never by yourself. You will always have the ability to pick up the phone and call for help or ask questions. You will feel like you are contributing to the growth of a family in which you have become an integral part.
Help with Marketing. There is normally no need to worry about marketing. Usually the Franchisor has that already in operation. If not, they most assuredly will have an outline for you to follow that includes recognized, specific vendors that have a marketing system already in place.
There is Exclusive Territory Awarded to You. When you buy a franchise you will also, buy an exclusive territory. The Franchisor has scientifically monitored all the raw data regarding population, age, family information, and all other demographics that will be necessary to offer you the best opportunity for success.
Another appropriate anecdote is the story of two women who through an unusual business venture, came into a wind-fall profit following an unusual happenstance. They were immensely gratified by their luck, but at the same time sought something that would be more predictable and long-lasting; Something that they could depend on when their initial good fortune runs out. They turned to me to help them find a franchise. I followed the same program that I had done with Joan and Dora. However, this was different. These clients were strongheaded and had completely different ideas regarding which avenue they should embark upon. I did the identical assessment for each of them and determined their individual strengths. I learned, as they did, that a retail business may not suit either of them. I also learned that one client would be happier with a more sales- and marketing-oriented franchise, whereas the other would do better with a franchise that could showcase the client's artistic and illustrative mind. Fortunately, I have a number of franchises that would fit the bill. However, to give them greater control of the process, I showed them another user-friendly website they could explore on their own: http://www.franchiseopportunityfinder.com (Feel free to explore this website for yourself!)
I gave them the parameters they should be cognizant of according to the proprietary questionnaire results and told them to kind of freewheel it, have fun!
Based on their findings, they came to me with some specific interests. I fine-tuned their search and again came up with a perfect match. They are quite happy with the result. Now, they are enjoying a comfortable and predictable income based upon my—as well as their own—input.
Here are a few scenarios that could make one a good candidate to buy a franchise. (However, at this time I must reiterate one must always spread risk. It is prudent to invest one's nest egg in multiple financial vehicles):
Your spouse passes and leaves you with a large sum of money. However, you are young, and you know it most likely will not last.
You sell your home and downsize. Now you have a large sum of money.
Your accountant says that you and your spouse need to find another revenue stream.
Your spouse, son, daughter, or grandchild is not happy with his or her life and wants a change.
You feel that you are in a dead end job and the future is murky.
Your current company is looking to close its doors and leave you and many other employees out in the cold.
Of course this is a lot to digest. I do not expect that reading this article would make you decide that franchising is, without a doubt right for you. Ultimately, you should seek a professional to help you decide. However, suffice it to say, if you were at the Kentucky Derby and bet that all the horses would at least cross the finish line, you would have at least a 95% chance of winning. I suggest you be your own workhorse and bet on yourself to cross that finish line. When you buy a franchise, you invest in yourself. And, in my opinion, that's always a safe bet.
David Goodman is the President and CEO of Franchise Biz Consulting, LLC