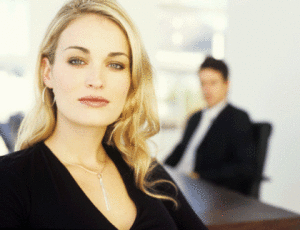 The Fall Season is approaching this month and represents a "Changing of the Guard" in our life.
Typically, with a new season being born, there comes a feeling within all of us that the "status quo" isn't good enough. We re-evaluate our current station in life and look at what can be done to effect a change for the better. Quite often the change needs to come from within. This thought process always leads to the age old tug of war; that being, your family on one side of the hawser line and your boss on the other side of that proverbial line.
Of course, you are smack, dab in the middle. Now the game begins. Who is going to win? Your family who wants all of your time and the luxury of your income to feed the needs of daily living? Or your boss, who wants all of your time because he feels he deserves it due to the pay check you bring home? More often than not your family ends up on the short end of the rope, deducting that your family needs money to survive and the boss supplies that by virtue of the time, energy and productivity you produce. The family comes in a distant second. This is a cycle that is most likely to continue unless one can take a deep breath, emotionally reach down, visualize a change and take steps to make it happen.
Here Is The Secret
You can make it happen! You do not need to be a rocket scientist to start your own business so that the only boss you need to appease is yourself. You do not need to know how to start a business, pick a site, negotiate a lease, hire people, buy products, figure out pricing for maximum profits, market those products, hire employees, train employees, financial or borrowing options, etc. The concept that women should not or cannot begin their own business went out with parasols and high button shoes. (Actually, I stand corrected. I recently walked down Hollywood Boulevard and half the women I saw had the high button shoes! LOl! However, what I was trying to address is that there is a tool women can use to get a" leg up" regarding lack of experience and still be extraordinarily successful. That will be discussed in the following paragraphs.) Of course, we are neglecting the most obvious question…what business would be best suited for your needs, wants, desires, financial capabilities? With those formidable questions and no clue how to find the answers, most people go back to what they know best, which is to stay in the same cycle as before. Women are even more prone to this rhythm because we, humans are, by nature, Hunter and Gatherers. In the dawn of societies, men did the hunting which required going out to new territories and looking for food. Men were the hunters. To use a more modern expression, men "Brought home the bacon". Women stayed home and reared the young and took cake of all the family domestic duties. Well, the tables have turned. Most women are also in the work force financially contributing to the financial welfare of the family. It is very common to see both husband and wife working to keep the family afloat. What most women do not know is that they have another avenue open to them; one, which can be dramatically more financially and emotionally rewarding than working a 9 to 5 job. It could be the tool you need to throw a sabot into the machinery of the mundane perennial circle of continuing doubt.
Invest in a Franchise. A franchise does many things to help answer all the aforementioned questions. It can be the answer to your way out of the current enigma; "Who should I appease, my family or my boss?" However, one ingredient or answer is missing, the most important one, "What Franchise is right for me?"
                     The Answer To The Most Important Question
I cannot tell you how many people have come to me with the same question. Actually I can, all of them! Even the candidates who come to me with a burning desire to open a Fast Food Burger Joint because they are a short order cook; or, to open an auto care facility because they are a mechanic; or, to open up a Senior Care Facility because they are a nurse, etc., may not know what they really want. That is why they need a Franchise Consultant. What a consultant does is work closely with the candidate and learn, with in-depth detail, what they are truly looking to attain in life: money, life style change, prestige, eye on retirement, passive income, security, independence, scalability of investment, etc. Then they tailor a specific search given the parameters the candidate has laid out. They work as a team. Typically all this is done at no cost to the candidate. The various franchisors are constantly looking for highly qualified candidates to help grow their respective companies. They recognize that a super qualified candidate can mean additional growth for the franchise, so they are happy to compensate the consultant. This system provides a win, win, win situation for all parties.
For Me, October Is The Beginning Of The Holiday Season
When I was a kid, the most fun was the Halloween Season. Planning the costume of my favorite superhero and then marching in a parade during school recess, was to a young guy of the tender age of 10 years old, fantastic. Now let's not forget the "piece de resistance" the night of "Trick or Treating"; complete with the contest of who can collect the most candy and of course, the ensuing abdominal cramps from over-eating. But the worst part is to hide the discomfort because I was told by my parents not to eat so much or I would get a tummy ache.
I am sure my readers would like to hear of a few franchises that are indicative of the season. Well, there is good news and great news. The good news is the franchise industry has representative franchises to the tune of over 3000 in a vast directory of categories.
The great news is that my hand-picked directory of close to 500 franchises, are not seasonal. You have the opportunity of making money all year round. However, keeping cadence with the season I can highlight a few noteworthy super franchises for October:
For The Sweet Tooth In All Of Us.
Schakolad Chocolates are hand-made, fine chocolates made on the premises for customers to watch. With over 30 years of experience in chocolate making, our goal is to become the premiere high quality chocolatier in the U.S and International markets. The Schakolad secret is not only the recipe, but the art of quality chocolate making…using European chocolate and preparing each of our 70 varieties of delicacies by hand, fresh at each location. With 4 different income streams, no wonder Entrepreneur Magazine voted Schakolad Chocolate Factory as one of the Top Franchises for 2003! These income streams are as follows: (1) the retail sector, (2) corporate clients (business to business), (3) hotels, (4) parties and weddings, (5) "Sweet Night Out" event and Interactive Birthday parties at store and (6) Chocolate Fountain Rentals. (Franchise candidates should have a keen sense of sales and marketing.) Some Schakolad stores also offer coffee beverages as well as our own blend of Schako Latte™ and Gelato. Fresh chocolate and beverages prove to be a great combination in drawing a large number of customers throughout the day and in summer months. (Not available in all states) Go to www.franchisebizconsulting.com for more details.
For Healthy And Delicious Snacks, Foods, ETC.
"Easy Nutrition Everywhere"           H.U.M.A.N        
H.U.M.A.N is a one-of-a-kind nutritional distribution platform that uses healthy vending machines, healthy micro markets (unattended self-checkout convenience stores), and direct delivery services to bring convenient, healthier, and better-for-you foods and drinks to people across the nation.
Why this industry
Automated retail is a simple business model
HUMAN is a disruptor In the "vending" industry and the "nutrition" industry
There is powerful legislation forcing traditional vendors to "go healthy"
Why HUMAN
HUMAN has closed over 140 deals in 24 months.
The trends of obesity, nutrition, and convenience all bolster HUMAN
HUMAN is the only franchise to offer healthy vending machines, healthy markets, direct delivery services, and proprietary product line. Go to: www.franchisebizconsulting.com for more details.
'Vintage Chic' Shopping Experience (Old meets New)
For those who are looking for a woman's retail store beyond comparison

No retail experience required (Management skills wanted)
Semi-Absentee Business Model (Manager the Manager / Develop multiple locations)
Retail Class A real estate – 1,200 square feet
Turn key development for Franchisee – Corporate helps find real estate locations, negotiates lease, assists in inventory ordering and control and full training program for owners (Store in a box)
Low labor model – Full time Manager and 5 part-time Associates (Style Scouts)
'Vintage Chic' shopping experience (Old meets New)
Investment averages around $225,000 including working capital
Fun and simple business model!
The targeted Scout & Molly's customer is a woman who wants to feel good about herself and sees clothing as a way to reflect that. She most often falls between the ages of 25-55. There will be customers who are as young as high school as well as those older than 55, however the majority of customers fall in the range noted. She may or may not have children, may or may not work full time and may or may nor be married. She typically is someone who follows trends and wants the brands and styles seen in fashion magazines. She wants items that can easily transition from day to night and also wants to be able to accessorize her clothing with fun fashionable jewelry pieces. She is someone who wants something more unique rather than items that are mass marketed. When she attends events such as weddings or cocktail parties, she doesn't want to be wearing something that someone else has on which is why she shops at specialty stores. She values personalized service and will look to the store employees for guidance. She will expect the staff to be knowledgeable on the product and make her feel like she is being heard. If she has a good experience she will be back and will also tell her friends. ( Not available in ND and SD)
List of designers
525 America
Amy Matto
Bella Cosa Jewelry
David Kahn
Empowered By You
Gypsy05
Hanky Panky
Hudson Jeans
James & Joy/
Voom by Joy Han/
Lanston
Marlie Collection Jewelry
Rachel Pally
Sweetie Pie Jewelry
Tart Collection
Twenty / LA Pina
AG Denim
Analili/Atina Christine
Bella Luxx
Dolce Vita Footwear
Escapada
Hale Bob
Heather
Indie Girl Hair Tie
Joes Jeans
Kensie
Va Va
Liberty Sage
Milly
Red Haute
Sylvia Benson Jewelry
Tracy Reese
Yoana Baraschi
Alice & Trixie
Autumn Cashmere
Boob-EEZ
Drew NY
Golden Stella
Haley & the Hound
Henry & Belle
Jade Joy Joy
Kaya Di Koko / Single
Kerisma
Lush Jewelry
Nation Ltd.
Sanctuary
T-Refinery
Trina Turk
Yosi Samra
The above Franchise opportunities are the premiere opportunities for the month of October. They represent a pleasant and welcome twist to the, designer chocolate, healthy snack and clothing industry.
In Conclusion
Although it is enticing to choose a franchise and then go after it, that may not be the most prudent tact. First, reach down into your soul and be sure you want to pursue business ownership. Then go to a professional franchise consultant for advice. Be cognizant that the person you seek advice from, should be an individual who has no bias or proclivity toward any one franchise. Good hunting, good luck and don't eat all the Halloween candy at one sitting!