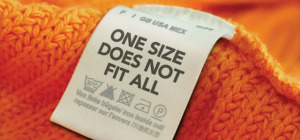 In my close to 50 years in the work force, I have been compensated for working, as an employee for a hourly wage, in salary plus commission jobs and positions that offered 100% commission. I have extensive experience in a varied array of venues including being the RN "Charge Nurse" for a major hospital in Philadelphia. In addition, I have owned my own stores and businesses and was the franchisee of the number one Dunkin' Donut Store in the country. Out of all the money-making endeavors I have done, nothing has been more, emotionally and financially rewarding, as owning my own franchise business.
Through the years I have accumulated priceless knowledge regarding how to find the perfect franchise. I am very happy to reveal the steps needed to find the absolute best franchise. Of course, we are all different. Some of us are short, some are tall. Others are heavy. And, still others are thin, etc. A professional stylist really couldn't define the best ensemble because he/she would need to be very specific according to the person they are going to outfit. That is, also, true regarding the best franchise.
There is no, "One Size Fits All"
I worked with a young woman who was not comfortable with selling and not really comfortable with cold calling. She had young kids so she preferred working from the house. But she did like working with her hands, had a lot of experience in the working man's trades and she had very good management skills. I hooked her up with a franchise that managed contractors who did a variety of "fix-it" type work around residential and light commercial locations. She was very happy.
To this candidate, the franchise I exposed her to, was picture perfect. She had never known such a franchise existed. However, if I offered that type of franchise to a woman who never picked up a hammer, I most likely would have been dropped like a hot potato.
Step One
So now the real steps needed for anyone to pick the perfect franchise, is to do research in two basic hemispheres. Step One: You need to do a total and comprehensive evaluation of yourself. Your likes, dislikes, needs, abilities, family as a possible labor pool, generally, where you want the business to be located, liquid dollars willing to spend, financing such as how to borrow from one's 401K, IRA or SBA, and, of course, private funding.
Step Two
Next is the research into what franchise meets the accumulated answers to all your answered questions in the above paragraph. You will need to learn how to contact the respective franchisors and initially, ask for information regarding the respective franchises. After reading and evaluating which ones will work for you, you would need to contact the franchisor and see if the territory you want is available. You would need to spend, at least 45 minutes with each one to learn the precise details that really defines each opportunity. Then do some further evaluation. Once all that is completed you are ready to buy your franchise.
Sounds pretty complicated? Actually, to do it right, it is. There are over 3000 franchisors and the odds are against you that you will end up with the best franchise for you. I know because, I did all of the above and came out with the best franchise, a Dunkin' Donuts franchise. I was successful. I thought I did a bang up job. But as time went on I found that I picked the right franchise, but not the right one for me. My marriage suffered, my lifestyle suffered, I suffered.
Step 3
I bet you think that I forgot the third step? I said three steps but I only mentioned 2 steps. Here is the surprise. There is a rainbow at the end of this story.
I would expect about 95 % of all residential home sales are done through an experienced Realtor. Most people would not think of tackling that task on their own. That is exactly the tact one should take when searching a franchise. My mistake was that when I finally decided on the franchise right, I then depended on the franchisor to take care of everything. Actually, they did. And they were expert and professional about the whole process. However, they never really asked me if I truly felt this enterprise would be right for me. They simply assumed it would. Had I gone to a Franchise Consultant, things may have turned out much different. On my next franchise endeavor, I utilized the talents of a consultant and the positive experience I enjoyed from that meeting has given me the impetus to write this short paper. The bottom line… "As we age we learn the difference between being smart and being wise". I will always choose to be wise.